Sip "the king of grapes" at these accessible stops. 
More than 90 percent of the Napa Valley's 500-plus wineries produce Cabernet Sauvignon, making the valley a great place to sip "the king of grapes." Some valley Cab houses are so exclusive they sell their wines on an allotment basis to subscribers and aren't open to the public even by appointment. Luckily, that still leaves hundreds of wineries large and small where you can sample superb Napa Valley Cabernet. At the accessible stops described below, you can do a straightforward tasting of three to five wines, or go all wonky at deep dives into topics like soil and climate, oak aging, and the differences between valley-floor and mountain fruit.
Covid-19 notes: In the wake of the pandemic, most Napa wineries (including all 10 listed below) began receiving visitors by appointment only. Same-day appointments are sometimes possible, but it's best to reserve space a day or more ahead. Check winery websites for the latest offerings as well as guidelines regarding party size, mask-wearing, and related matters. When making reservations, you may be required to show proof of vaccination or sign a waiver absolving the winery of liability for any subsequent Covid-19 issues.
---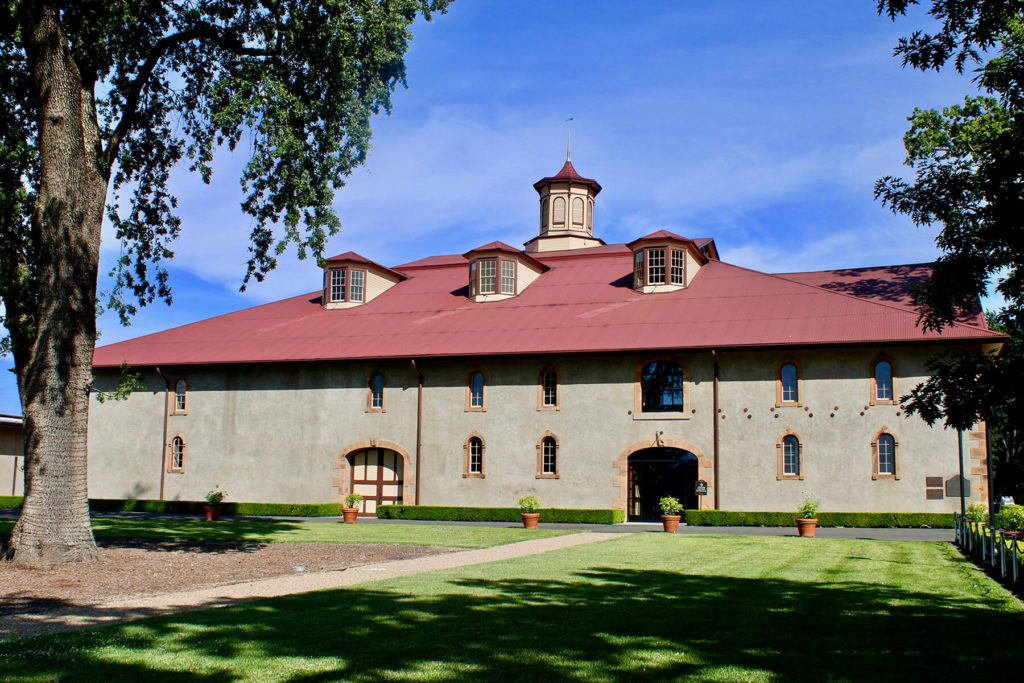 The family of the late Peter Mondavi Sr. operates Charles Krug Winery, which bills itself as the Napa Valley's oldest operating winery. Founded in 1861 by Charles Krug, a Prussian immigrant, this respected producer with a fascinating history specializes in Bordeaux-style reds. Winemaker Stacy Clark's 100% Cabernet Sauvignons and blends, many from grapes grown in the St. Helena, Yountville, and Howell Mountain subappellations, are the strong suit along with Merlot. Clark also makes Sauvignon Blanc and a Carneros Chardonnay, but the reds receive the most attention. The Estate Tasting always includes a small-lot Cabernet. 
Full Charles Krug Winery review continues here.
Why go: Napa Valley's oldest operating winery; fascinating history; high-quality Cabernets.
Cathy Corison, among the modern Napa Valley's first women owner-winemakers, makes 100% Cabernets that age with increasing elegance. They're the kind you can't wait to open because you know they'll be great, but when you do you feel guilty imagining what another year or two (or five) in the bottle might yield. Corison Winery is best known for three satisfyingly complex yet restrained Cabernets. Its namesake winemaker maintains that conditions in the source Rutherford and St. Helena subappellations are so favorable for bringing Cabernet grapes to proper ripeness that blending in Cabernet Franc, Merlot, or other Bordeaux varietals isn't necessary. Among the joys of the Corison Library Experience, one of three offerings at the winery, is tasting that consistency, comparing the newest vintage to its older counterparts.
Full Corison Winery review continues here.
Why go:  100% Cabernet wines; relaxed tastings; Corison Library Experience.
Recent HALL Cabernet vintages, whose grapes hail from most of the 16 Napa Valley subappellations, have received extremely high ratings from major critics. All tastings at HALL St. Helena's glass-walled art-filled hospitality center include at least one Cabernet, but three tastings delve progressively deeper into the varietal. The Art of Cabernet provides a good introduction; the Ultimate Cabernet Collector allows participants to get a sense of how vineyard and cellar factors impact the finished product. For a splurge, reserve space at the best-of-the-best Platinum Collection tasting of small-lot wines. 
Full HALL St. Helena review continues here.
Why go: art indoors and out; top-rated wines from numerous appellations.
Few wineries transport guests to the state of serenity and unrestrained beauty that Joseph Phelps Vineyards does – and this occurs even before the first sip of the famous Cabernets and Insignia Bordeaux-style blend. As visitors pass under a wood-framed walkway to enjoy a Terrace Tasting, views open up of undulating rows of grapevines, robust oaks, and, west across the valley, the Mayacamas Mountains. The scene is as timelessly bucolic as the line-drawing depiction of it that graced Joseph Phelps labels in the 1970s and 1980s and still does on a few to this day.
Full Joseph Phelps Vineyards review continues here.
Why go: legendary winery; terrace views; consistently superior Cabernet Sauvignon; Insignia blend.
Nickel & Nickel produces smoothly complex single-vineyard Cabernets using grapes grown in several Napa Valley subappellations. Some of the vineyards are on the valley floor, others on mountain terrain, in soils that vary from volcanic to alluvial. Three tastings are offered by appointment only. All focus on top-rated single-vineyard Cabernets, with one exploring how terroir – soil, microclimate, and other factors – affects finished wines. 
Full Nickel & Nickel review continues here.
Why go: genteel tasting experience; exceptional Cabernet.
Quixote Winery specializes in estate-grown Stags Leap District Cabernet Sauvignon and Petite Sirah, crafted since 2016 in the silky, elegant style of winemaking chief Philippe Melka. The renowned consultant, famously discerning about his roster of clients, was attracted by Quixote's singular 50-acre site, bordered by Shafer Vineyards, whose vines to the north supply grapes for its coveted Hillside Select Cabernet, and historic Stags' Leap Winery to the south. Leisurely tastings, which always include Cabernet, take place in one of two light-filled spaces. The combination of aesthetic delights and natural beauty perfectly complements the refined wines Melka composes for this unique hideaway.

Full Quixote Winery profile from The California Directory of Fine Wineries continues here.
Why go: Stags Leap District Cabernet; influence of consultant Philippe Melka; architecturally significant winery and tasting room. 
Sequoia Grove Winery
A modest winery producing several single-vineyard Cabernets, Sequoia Grove Winery sits just east of St. Helena Highway in the Rutherford appellation. Redwoods tower over its tasting room, a renovated barn more than a century old. On a hot summer day, the nearby patio, also shaded by the winery's namesake trees, ranks among the mid-valley's coolest spots, temperature wise, to relax and sip wine outdoors.
Full Sequoia Grove Winery review continues here.
Why go: Cabernets from Rutherford and other appellations; redwood-shaded outdoor patio; A Taste for Cabernet food pairing.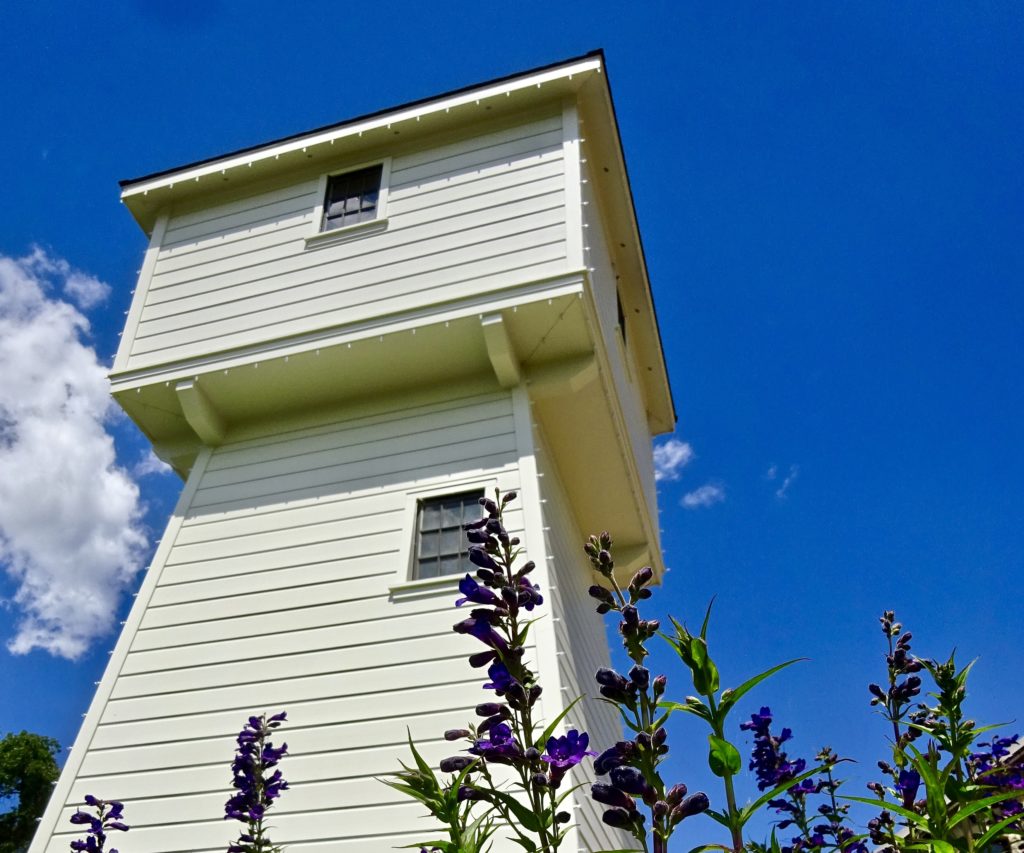 Celebrated Silver Oak releases only two wines a year, both Cabernet-heavy Bordeaux blends. The grapes for the Napa Valley one, produced at the Oakville location, come from estate and other sources within the appellation. The other wine hails from Sonoma County's Alexander Valley. At tastings you can ponder the idiosyncrasies of Silver Oak's approach: the winery uses only American oak for its barrels, not French, as so many of its counterparts do, and after a wine's time in barrel, usually at least two years, it spends well more than a year aging in bottle. The 2017 Napa Valley Cabernet, for instance, won't be released until February 2022.
Full Silver Oak review continues here.
Why go: celebrated winery; singular winemaking approach; memorable vertical tasting experience.
Camphor trees line a driveway east bisecting blocks of Cabernet and Merlot vines at St. Supéry, established in the 1980s and since 2015 owned by the French luxury brand Chanel. The Rutherford winery hosts tastings at a modern ivy-covered structure and occasionally at an adjacent oak-shaded 1882 Queen Anne Victorian. When the weather's nice, guests sip wine on an outdoor patio facing courts for playing pétanque, a French game similar to bocce. Robust culinary and espalier gardens producing ingredients for experiences with food complete the bucolic tableau.
Full St. Supéry review continues here.
Why go: valley-floor and mountain Cabernets; focus on wine education; commitment to sustainability.
The winery Warren Winiarski founded in 1970 merits a pilgrimage for its place in wine history alone. In a blind tasting in 1976 now known as the Judgment of Paris, French wine critics rated the 1973 Stag's Leap Wine Cellars Cabernet Sauvignon best in its category. The judges scored it ahead of four entries from revered Bordeaux producers and five other California wines. Winiarski's triumph, coupled with Calistoga-based Chateau Montelena's win for best Chardonnay, raised the Napa Valley's profile worldwide. Stag's Leap Wine Cellars makes separate Cabernets from its adjoining Stag's Leap Vineyard (S.L.V.) and FAY Vineyard, along with Cask 23, a blend from the two. Both the stone-and-glass hospitality center, where most tastings take place, and two shaded outdoor patios face the craggy Stags Leap Palisades. 
Full Stag's Leap Wine Cellars review continues here.
Why go: historic operation; wines from fabled vineyards; Palisades view.
---
More Napa Valley Cabernet
Bennett Lane Winery
Chappellet Winery
Ehlers Estate
Larkmead Vineyards
Louis M. Martini Winery
Piña Napa Valley
Quixote Winery
VGS Chateau Potelle
Napa Valley Itineraries
Downtown Napa in a Day
48 Perfect Hours in Calistoga
3 Historic Napa Valley Wineries Day Trip
3 St. Helena Wineries with a Personal Touch
2 Splendid Days in Walkable Yountville
This story originally appeared online in a slightly different form in 2017; it was fact-checked and updated in 2021.